Venue
FOSHAN, located in the mid-south of Guangdong Province, China, is at heart of the Pearl River Delta. The city, "founded in Jin and named in Tang", was originally named Jihuaxiang. In the 2nd year of Zhenguan Reign of Tang Dynasty (628 AD), three statues of Buddha were unearthed from Tapo Hill in the city, by which the place was then revered as a Buddhist land. A stone tablet inscribed with the name of Foshan was then erected. The city has been ever since renamed as Foshan for 1388 years till now, which literally means "Hill of Buddha"in Chinese.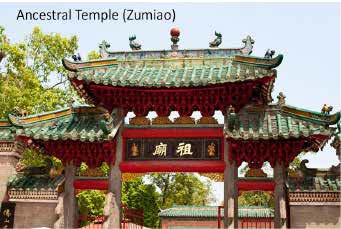 WITH a long history and rich culture, Foshan is one of the birthplaces of Lingnan Culture. It is known as the hometowns of ceramics, Canton Opera, Canton Silk, Patent Medicines in Lingnan Region, Canton Folk Arts. Foshanhas initiated many folk customs, including Qiuse (Parade celebrating autumn harvest) and Xingdongji (Walking through the Tongji Bridge on the Lantern Day), etc. Foshan is best known for its martial arts. Famous Kongfu masters Huang Feihong, Liang Zan, Ye Wen and Kung Fu film star Bruce Lee were all of Foshan origin and learned martial arts in Foshan.

THE conference will be held at Marco Polo Lingnan Tiandi in Foshan, Guangdong province, China. Designed with a modern and oriental touch, the hotel is adjacent to the Ancestral Temple and the beautiful Foshan Lingnan Tiandi. It is only a short walk to the Zumiao subway station and 55 minutes' drive to the Guangzhou Baiyun International Airport.